By: Otaiba Ahsan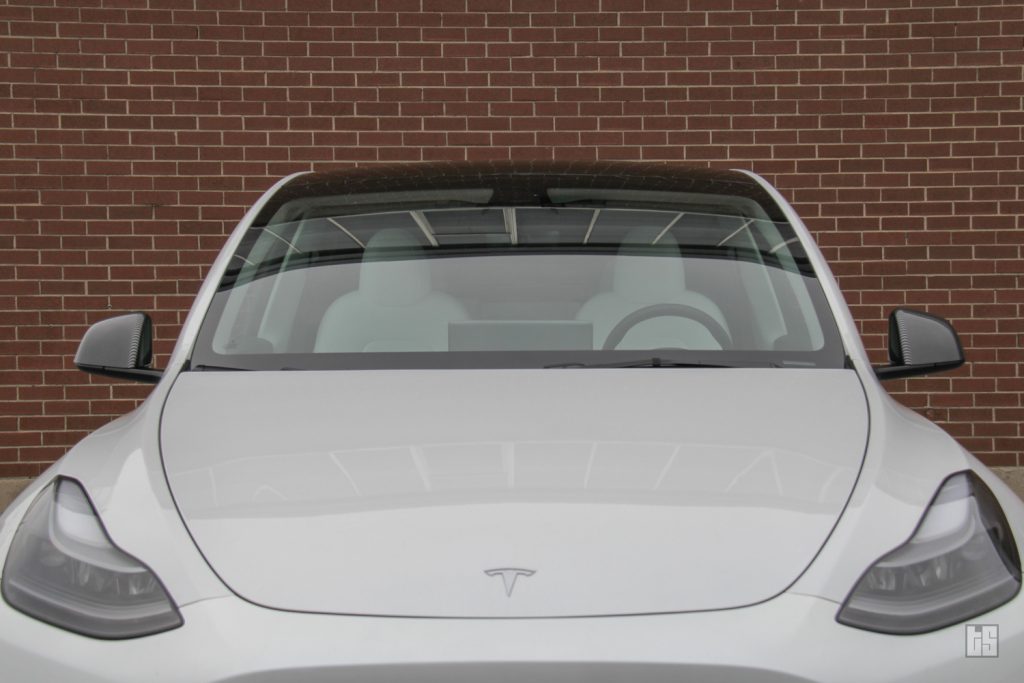 A key benefit of Tesla ownership is having the robust Tesla mobile app at your fingertips. It not only acts as a key for your car, but there are several important actions you can accomplish using the app. One of the most convenient features is having the ability to start and defrost your vehicle. Continue for steps on how to defrost your Tesla Model 3 and Model Y from the Tesla app.
Defrosting Your Tesla
If you live in a location where the winters are snowy and cold, then you know how dreadful the thought of having to go outside to start your car is. Usually, it requires you to be in your car well before your departure time.
However, if you're lucky enough to own a Tesla, you can avoid that process altogether. Thanks to the Tesla app, you're able to defrost the car from your phone. Roughly 10 to 15 minutes before your departure, open the app and tap Climate > Defrost Car. Give it some time, and when you get to your vehicle, you'll see that the snow, ice, and frost on the windshield, windows and mirrors are all melted.
NOTE: In the colder months, try to keep your Tesla plugged as much as possible if you have home charging. By doing so, energy-intensive features like defrosting and battery preconditioning will rely on the external power source rather than your car's battery. This will maximize the available energy for driving once you unplug, allowing for more range in the winter months.
WINTER DRIVING TIP: For long trips, you should always be using Tesla's built-in navigation, but it's especially imperative for winter driving. Even if you've completed a journey many times during normal temperatures, the Supercharger you normally go to might change due to reduced range. However, when you use Tesla's navigation, it'll provide the most accurate route, precondition the battery for charging, and provide wait times as well as pricing for each Supercharger.
Winter Tires
If you frequently drive on snowy or icy roads, then it's a good idea to grab winter tires for improved performance, safety, and control. Lucky for you, Tesloid has a complete winter tire set for both the Model 3 and Model Y.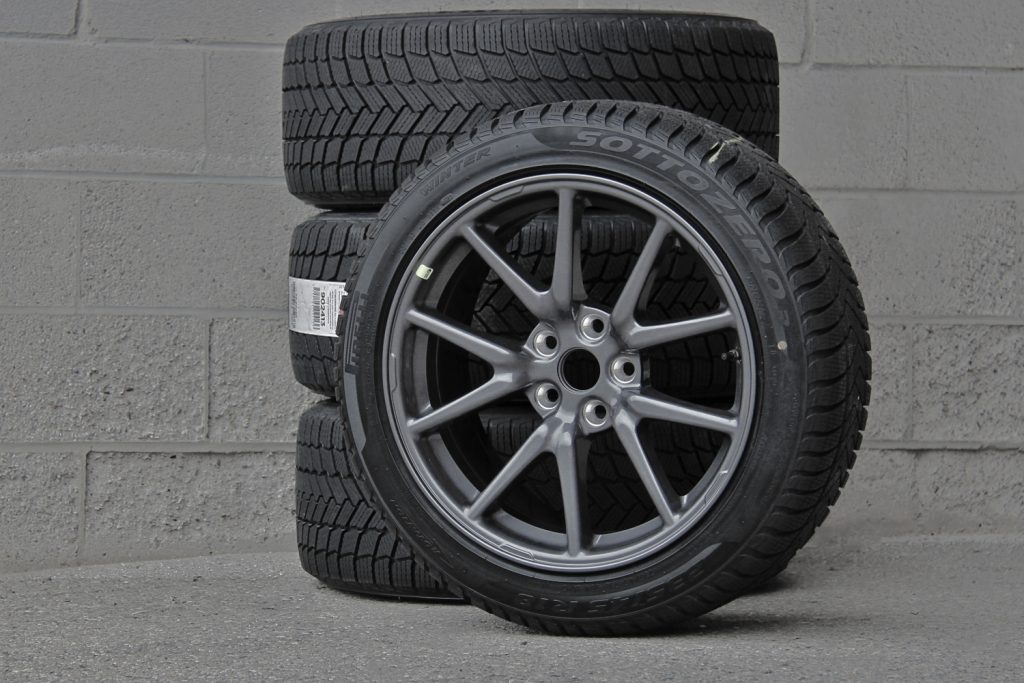 This package includes Pirelli tires for the Model 3, and Michelin X-Ice Snow Tires for the Model Y, which are both ultimate winter tires designed for excellent traction, long-lasting tread, and the most comfortable ride. These should perform for many seasons to come. You will also get OEM 18-inch Wheels for the Model 3 and OEM 19-inch Gemini Rims for the Model Y, from Tesla's original manufacturing facility. These rims are also compatible with all kinds of wheel covers.
The tires come mounted onto the rims with tire pressure monitoring sensors (TPMS) and are balanced and ready to go. You can take them to any auto shop, and they can install them for you with ease.
The Bottom Line
The steps on how to defrost your Tesla Model 3 and Model Y from the Tesla app are easy. Roughly 10 to 15 minutes prior to your planned departure, open the app and hit Climate > Defrost Car. When you get to your car, any snow, ice or frost on your windshield, windows and mirrors should all be melted.