Model 3 Ceramic Coating Paint Protection
$599.99 2 Years | $899.99 3 Years | $1099.99 5 Years 1 hour
Service Duration: 48 hours
Drop-Off Location:
701 Millway Ave Unit#6
Vaughan, ON L4K 3S7
Select Drop-Off Time & Package:
What is Ceramic Coating?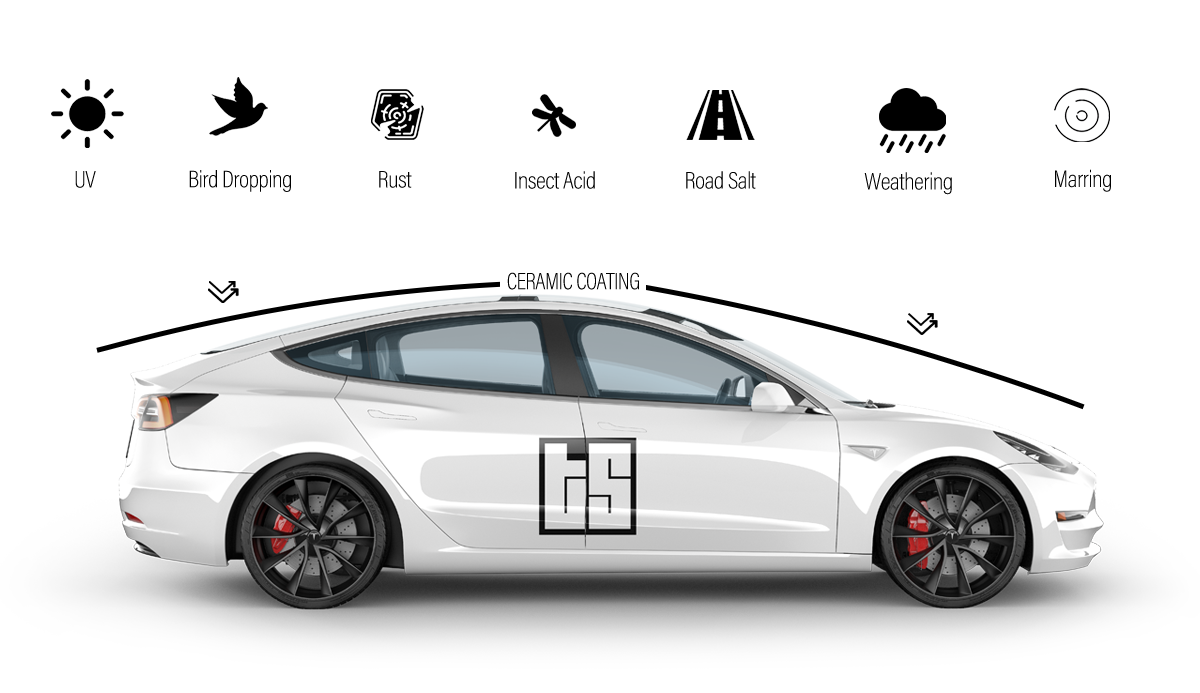 Think of the ceramic coating as an additional layer of clear coat, only a lot harder allowing for more peace of mind and a fuller enjoyment of your vehicle, even in harsh environments. It also creates a hydrophobic layer that repels water, dirt and oils to keep your Model 3 looking new, not only for years to come, but also on day-to-day basis. Reduced maintenance makes it an investment that pays itself over time.
High Gloss Effect
The coating enhances the existing gloss to give you high gloss showroom like look.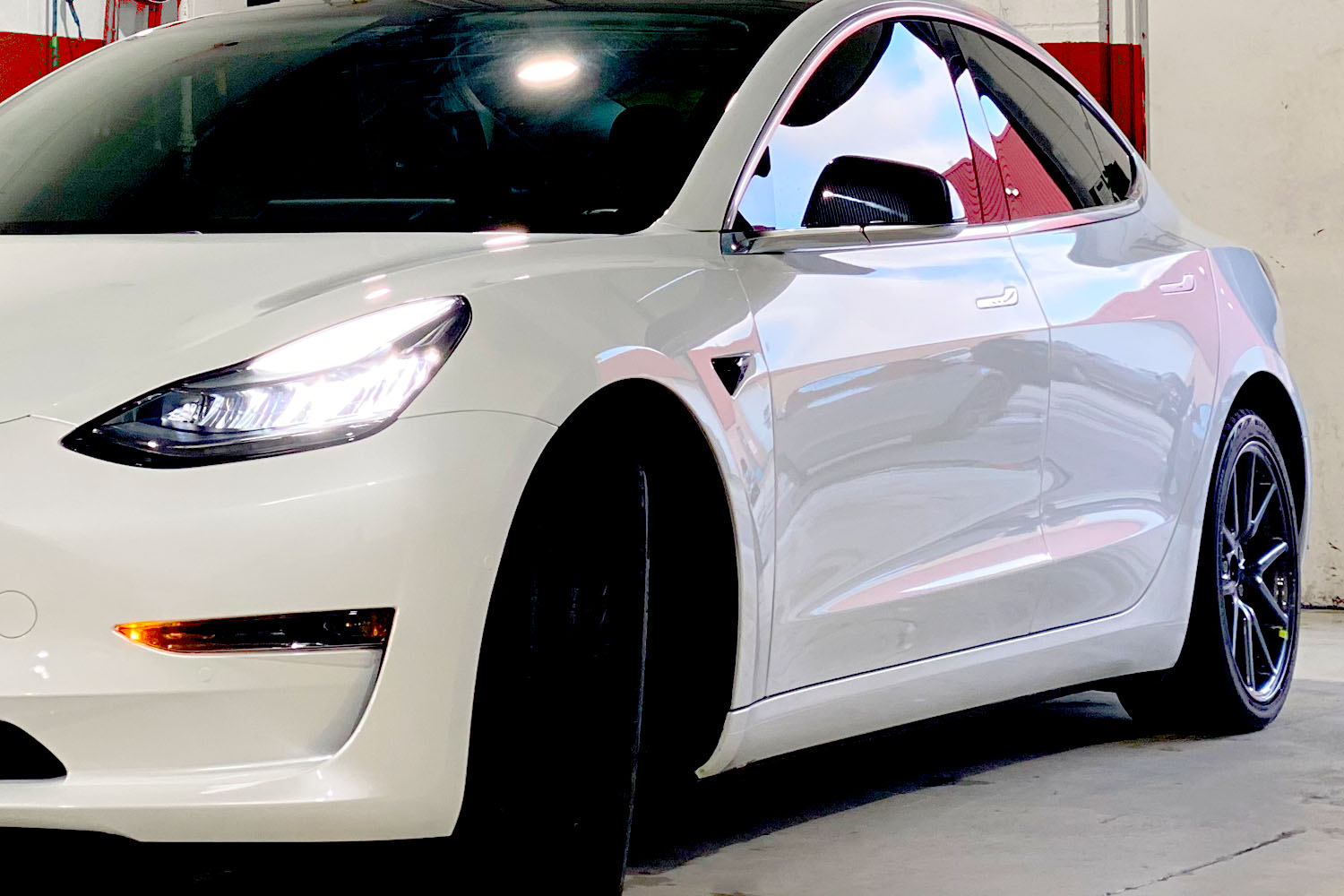 Hydrophobic Effect
The coating creates a hydrophobic layer that repels water, dirt and oils; reducing the need for car washes over time.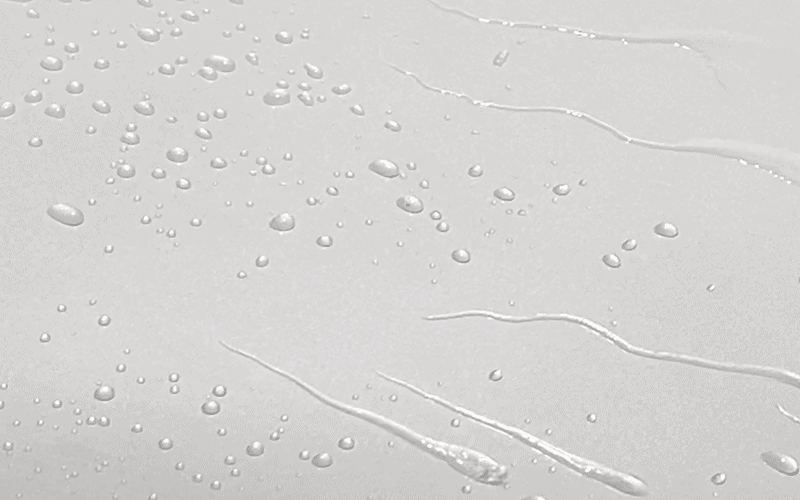 Simple Process
No more looking through classifieds. We have made the process a lot easier for you.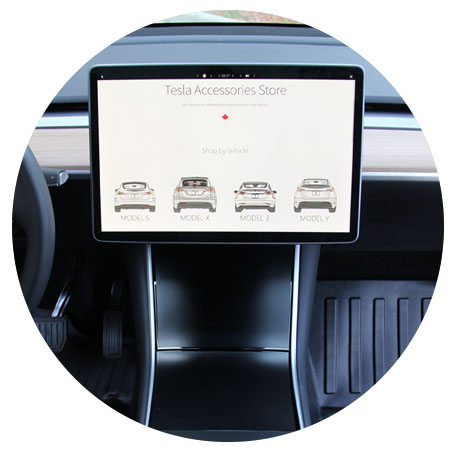 Step 1: Book online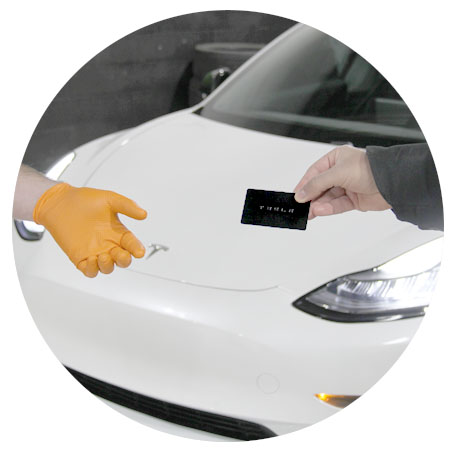 Step 2: Drop-off in-person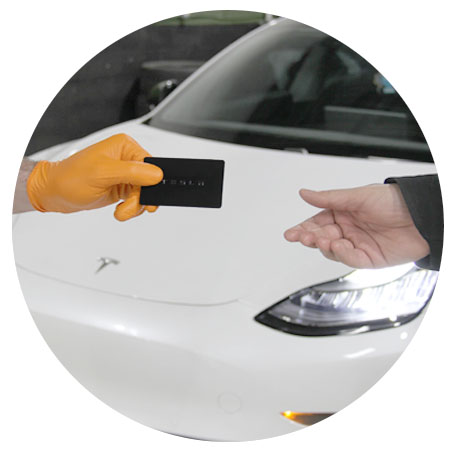 Step 3: Pick-up after 48hrs
Our Service
Parameter
Value
Durability
Offered in 3 packages:
- 2 years durability | $599.99
- 4 years durability | $899.99
- 5 years durability | $1099.99
2 years package
- IGL Quarts
- 9H hardness
- 2 years warranty

4 years package
- IGL Quarts+ with graphene
- 9H hardness
- 4 years warranty
5 years package
- IGL Kenzo with graphene
- 10H hardness
- FREE interior coating for leather, vinyl, plastic and suede (Valued at $400)
- 5 years warranty
Layers for all packages
2 Layers on Top Coat
2 Layers On Trims, headlights & tail lights
2 Layers On Windows
1 Layer On Rims, Brakes, Callipers
Coverage for all packages
Entire visible exterior
Coating Brand
IGL
Warranty
Yes; Fully covered
FAQs
How do I prepare for my appointment?

Please bring your key card and arrange for a ride home. Please arrive on-time. We'll take care of the rest and answer any questions you may have.
Does 48 hours include weekends and statutory holidays?

No, we are closed on Sundays and statutory holidays. 48 hours refers to two business days. We are also open on Saturdays.
How do I reschedule or cancel my appointment?

Please contact us at contact@tesloid.ca to re-schedule or cancel your appointment. Free cancellations upto 24 hours prior to your appointment.
None of the available time slots work for me. What do I do?

Please contact us at contact@tesloid.ca for a custom appointment date and time. Please include your preferred date and time in the email.
Can I still use automated car cash after ceramic coating?

You may use a touchless car wash, but do not wash your car for the first 7 days.
Does the coating crack once 2, 4 or 5 years are up?

Yes, it is normal. Don't worry, you won't be able to see the cracking or any other imperfections. The coating is 2 microns thick which is rougly about 1/25th of a human hair. You will notice the hydrophobic effect diminished after the coating has fully worn off.
What is the composition of the coating?

Majority of the coating is SiO2 and TiO2 which is also a main ingredient in glass. The rest of the coatings are filled with a proprietary solute of alcohol which allows it be malleable enough to apply on vehicle surfaces like paint.
What kind of preparation do you do before applying the coating?

We give your car a very thorough wash even if you bring it to us directly after delivery. We then use multi-layer of decontamination methods to remove every microscopic amount of dirt and debris that is latching on to the paint to make sure the surface is as clean as possible. We perform one stage speed polish. And then we apply the appropriate level of coatings on various surfaces such as body, trims, headlights & tail lights, windows, rims, brakes, callipers etc.
I don't live in Greater Toronto Area. What about my city?

We are currently offering this service in GTA only. However, we will be soon offering this service in Metro Vancouver and Greater Montreal areas. Please check back later.
I still have many more questions. What do I do?

Not a problem! You can either ask your questions when you drop off the vehicle or you may send us an email at contact@tesloid.ca