Model 3 Floor Mats – 3D Comfort Performance
$149.99
<!– Tesla Model 3 Floor Mats 3D with Extreme Performance
✔ Protect your Model 3 with these three-dimensional floor mats. Extreme performance material is rated to withstand harsh exposure to mud, snow, hot spills or anything your shoes/boots may bring inside. These Model 3's 3D floor mats fit like a glove and stay firmly in place.
✔ Provide Maximum 3D Coverage to the floor area of your Model 3's interior. Engineered precisely to cover the largest possible carpeted area and the driver side left foot rest.
✔ High Edges to prevent mud, snow or spills from ever touching the carpeted area
✔ Enhance Interior with minimalistic pattern which flawlessly blends in with Model 3's design.
✔ Maintain Easily by wiping with wet cloth or simply washing them with any detergent or soap. 100% Waterproof.
✔ Buy with confidence: Ships from Canada. 
For any questions & inquiries, please do not hesitate to contact us. 
–!>
Fitment
2017-2023
Fits all years
Also available in a bundle:
Top Features
Fits Every Corner
Precisely carved to fit every curve and corner of Model 3's floor space. The precise 3D fitting ensure that they always stay in place.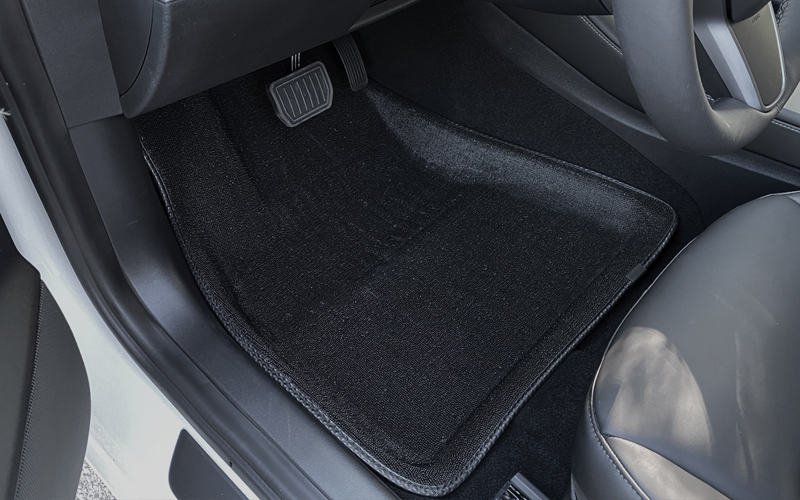 3D Coverage
Engineered precisely to cover the largest possible floor area to provide maximum protection.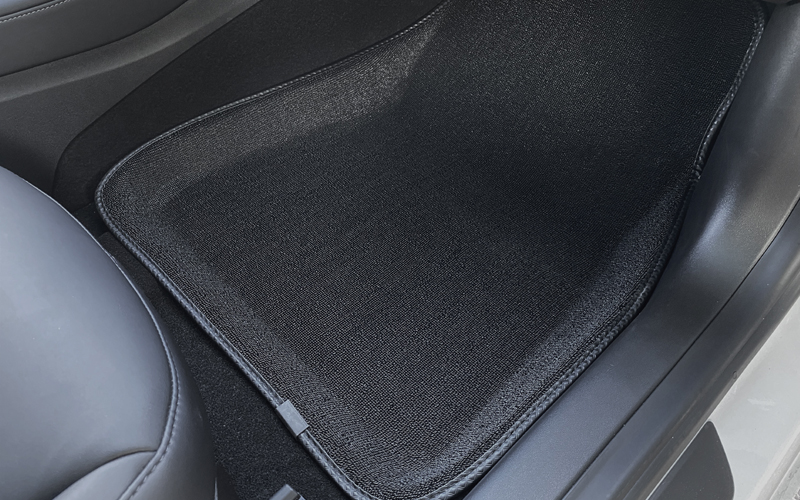 <!–
All Seasons
Ready for all environmental condition



–!>


Ready for Anything!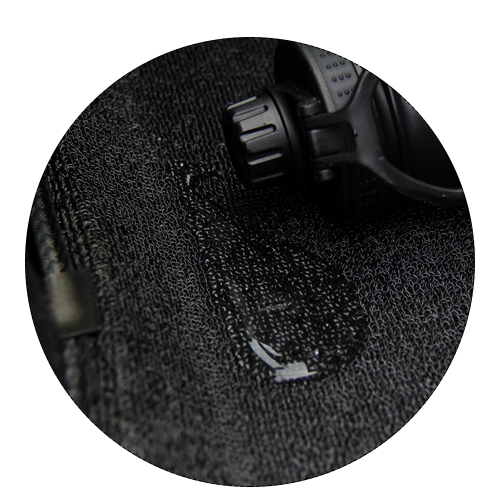 Spills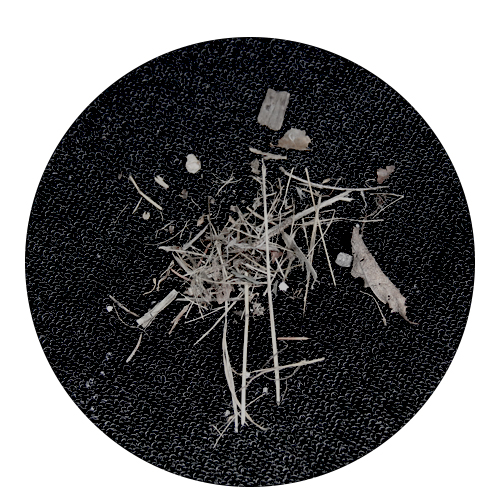 Debris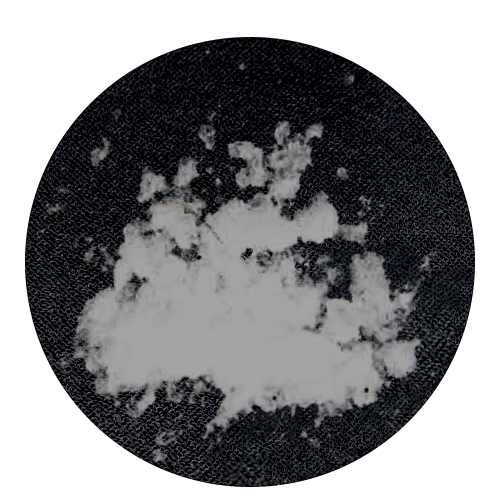 Snow
Made for Model 3
Minimalistic style flawlessly blends in with Model 3's design.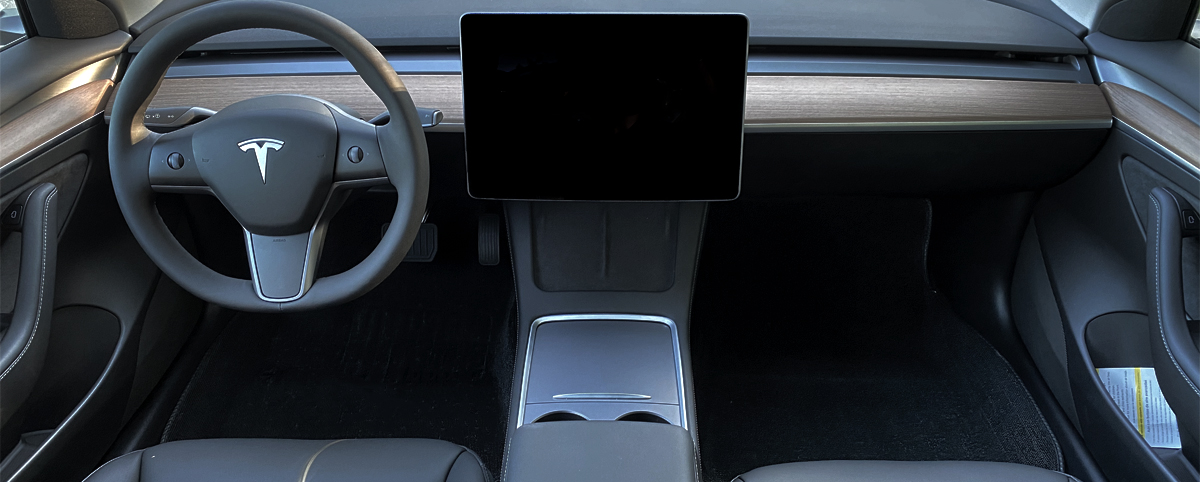 Technicals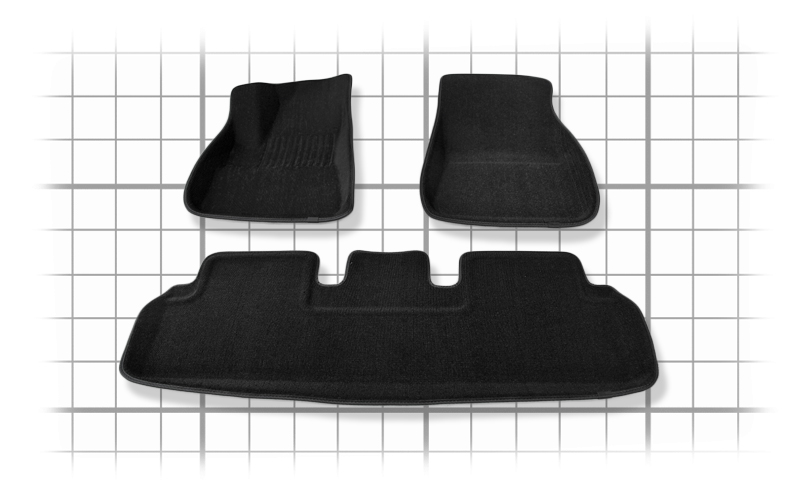 | | |
| --- | --- |
| Material | Multi-layered |
| Parcel Size | 80 x 60 x 28cm |
| Weight | 3.6 Kg |
| # of Pieces | Full Set of 3 |
<!–
Customer Photos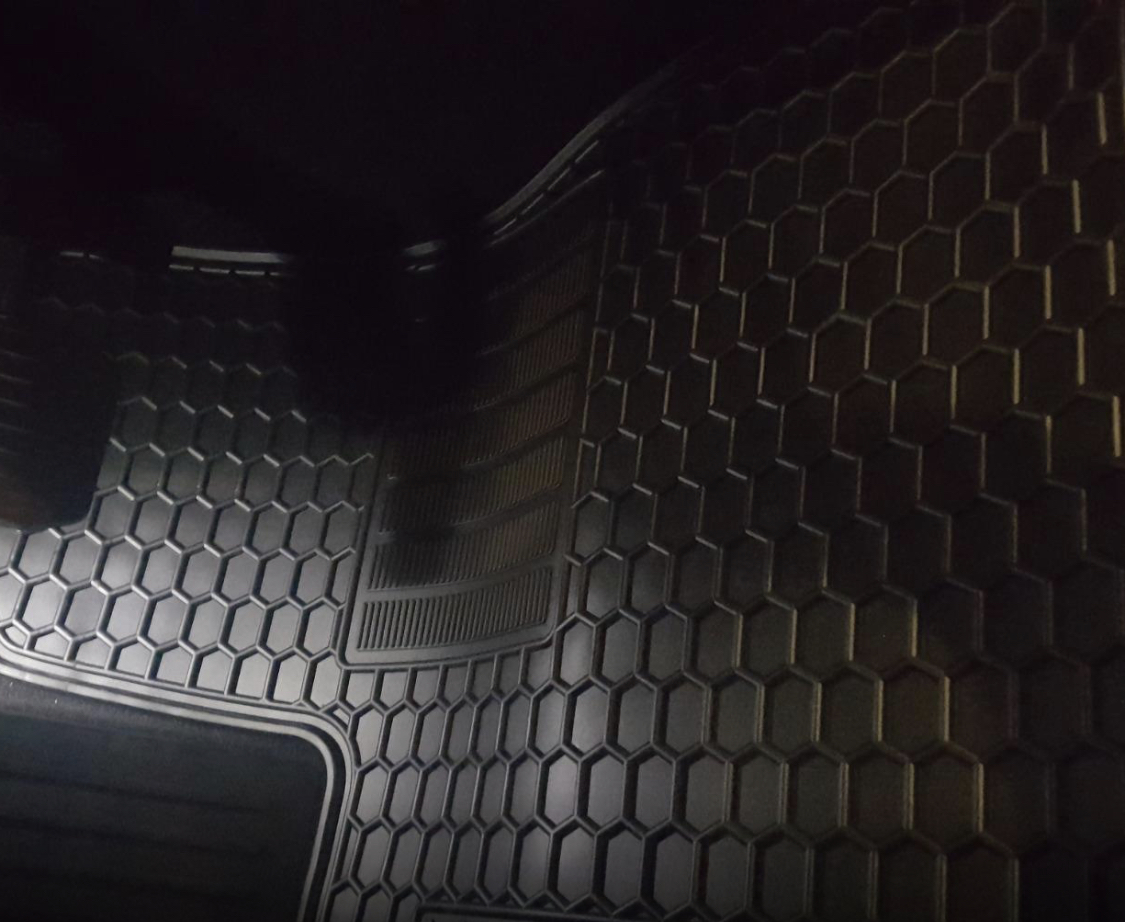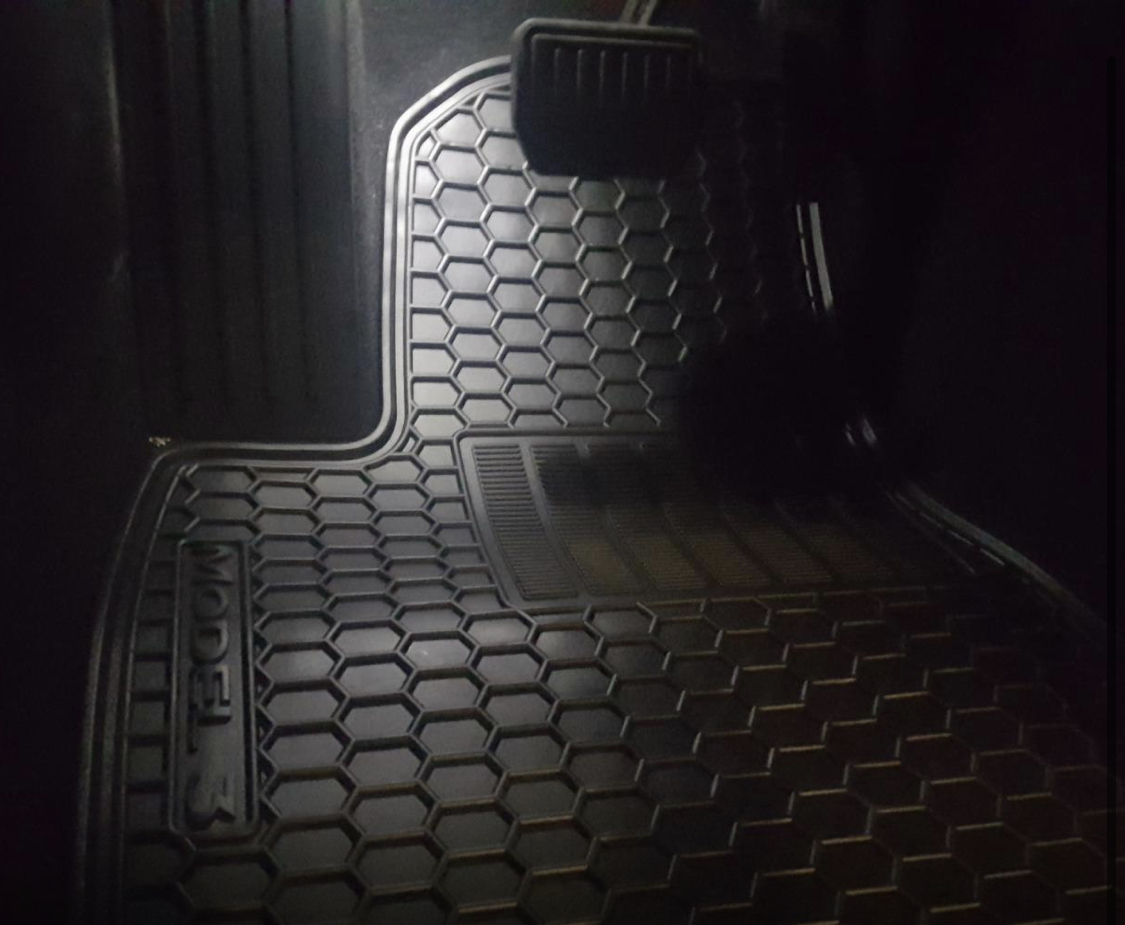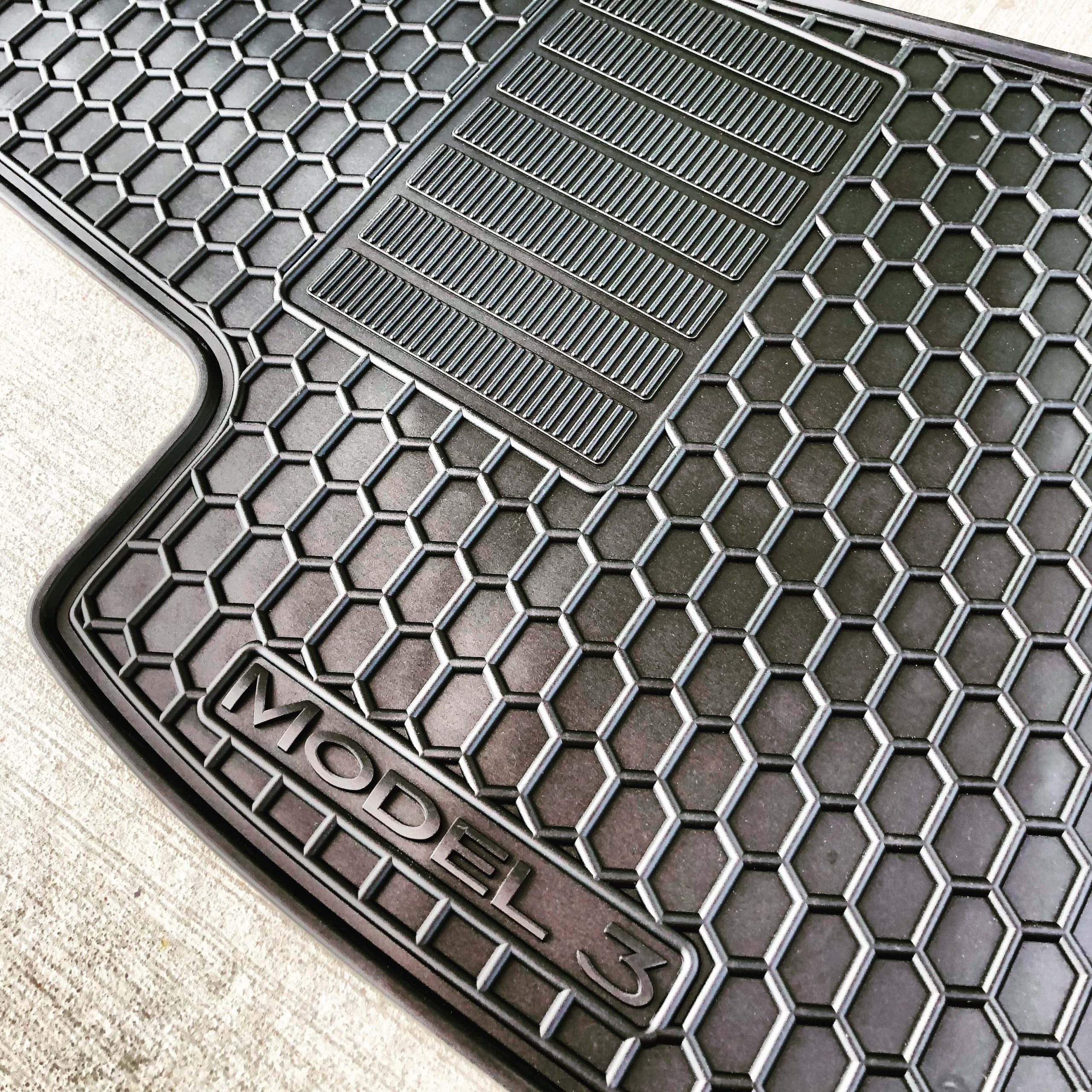 –!>
Wasn't sure of what I was purchasing, based on some difficulties with some online purchases lately, but was pleasantly surprised that I received exactly what I wanted from the advertised product. Will continue to purchase any product from Tesloid that I have a need for.
They look great, they don't show dirt. Fit perfectly.
They really look high end. They look like carpet, but they're almost like a hook and loop material. They don't show surface dirt easily, it's like dust/dirt drops through the surface. Haven't cleaned them yet, but it looks promising. They fit my 2023 M3 Performance perfectly. It's like a luxe greeting to the car every time I get in.
I am really impressed initially. They need to off-gas for a week, but after that you can't smell them. Time will tell, but they seem like they'll be durable. If I could buy a set that fit my Wrangler, I would have already done that. I'd say they're good for the money (cheaper than weathertechs) but they are just good, period. Buy them.
Excelent carpet like strudy floor mats - perfectly fitting M3 2023
Perfect fit for M3 2023; good strong, durable, no nonsense, carpet like material, stick to the floor carpet.
I like them and would buy them again.
The only missing piece is similar durable, strong, carpet like mat for the rear trunk.
- There is simply nothing sturdy, well shaped like this on the market.
- The market is full of hard plastic/rubber mats - everything slides on them, and they do not absorb any dust/liquids
Outstanding product
Fits very well in my model Y, it does not feel like an after market wart in the car. It does not have flashy patterns or logos, the design is subtle and blends into the car perfectly.
They are soft and easier to clean than the floormats.
Good product
I order them by mistake cause i think they Webex not in car… sorry!! Good product 👍