Model Y Center Console Organizer – Full Size
$29.99
Stay organized and expand storage with Larger Tesla Model Y Center Console Organizer Unit.
✔ Ample space to organize your glasses, coins, house keys, business cards, USB Storage, watches or phones and keep your interior clutter-free.
✔ Precisely designed and engineered to fit the center console of your Model Y.
✔ Extremely easy to clean and install; just fit it right in the center and allows you to close the lid.
✔ Premium Flock Material to match Model Y's Interior.
✔ Buy with Confidence, Ships from Canada!
Out of stock
Top Features
Make use of the unused
Large center console organizer to expand storage and make use of the unused space. The 6 main compartments are ideal to:
A: Store glasses
B & D: Empty your pockets
C: Stack coins
E: Hold Cards
F: USB Storage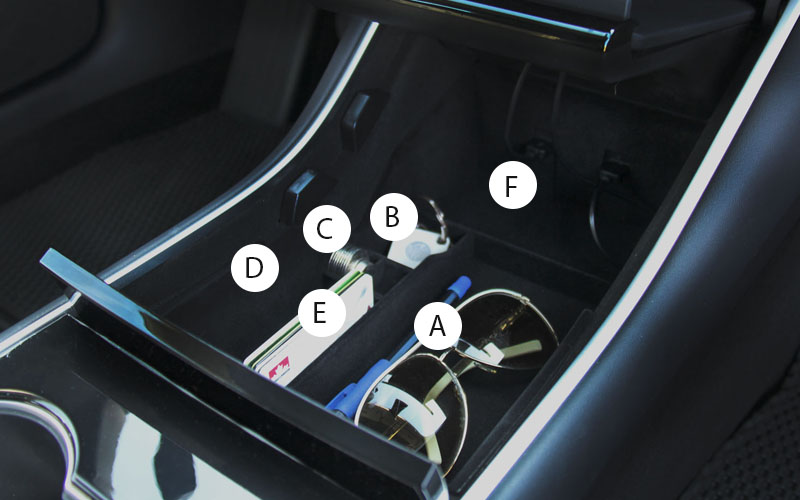 Precision Fitment
Center console organizer is designed to fit effortless in the middle center console area. Simply drop it into the empty space; no mounting hardware is required.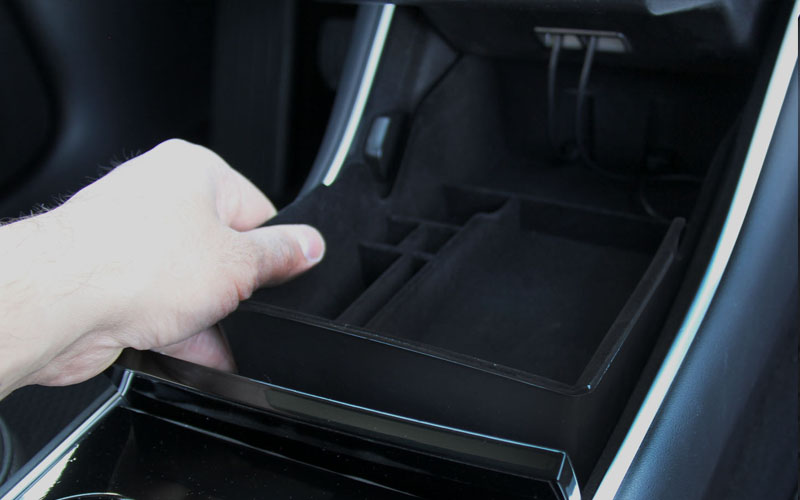 Coated in Flock Material
Coated in premium flock material to blend in with the Model Y's interior; looking as if it came with the car.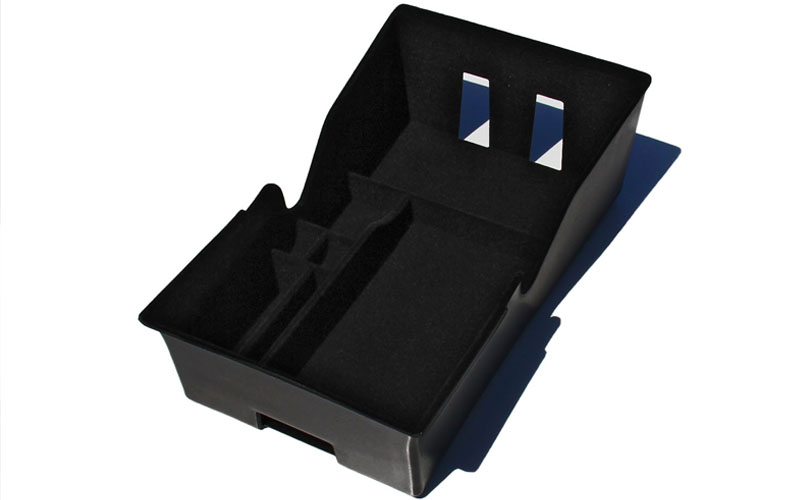 Made for Model Y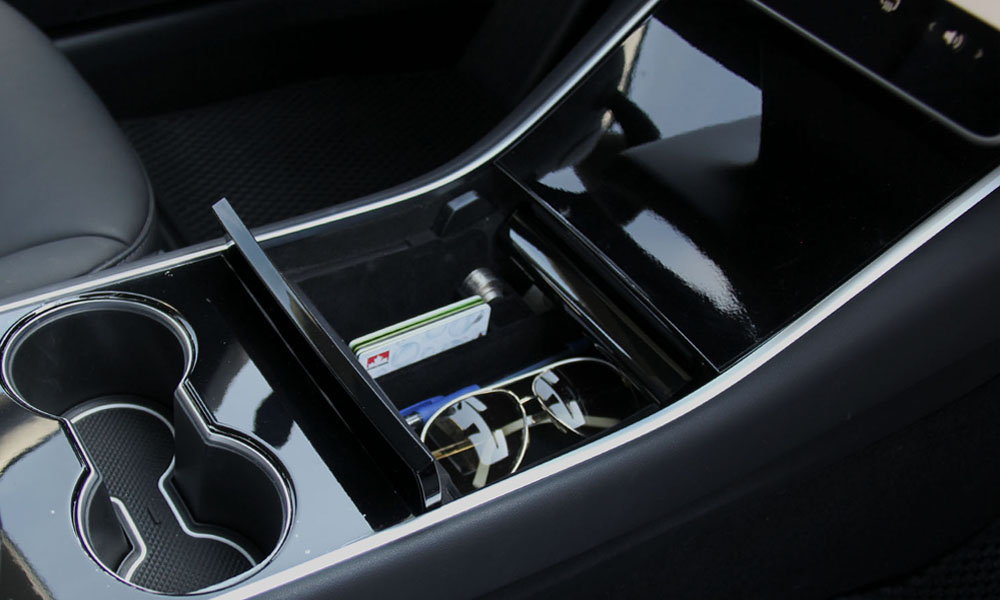 Technicals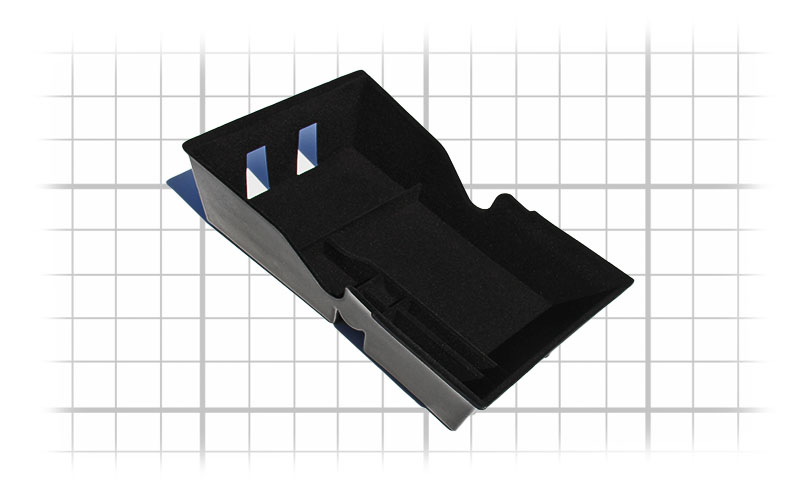 | | |
| --- | --- |
| Materials | Flock coated ABS |
| Width | 19 cm |
| Length | 30 cm |
| Depth | 10.5 cm |
| Weight | 525 g |